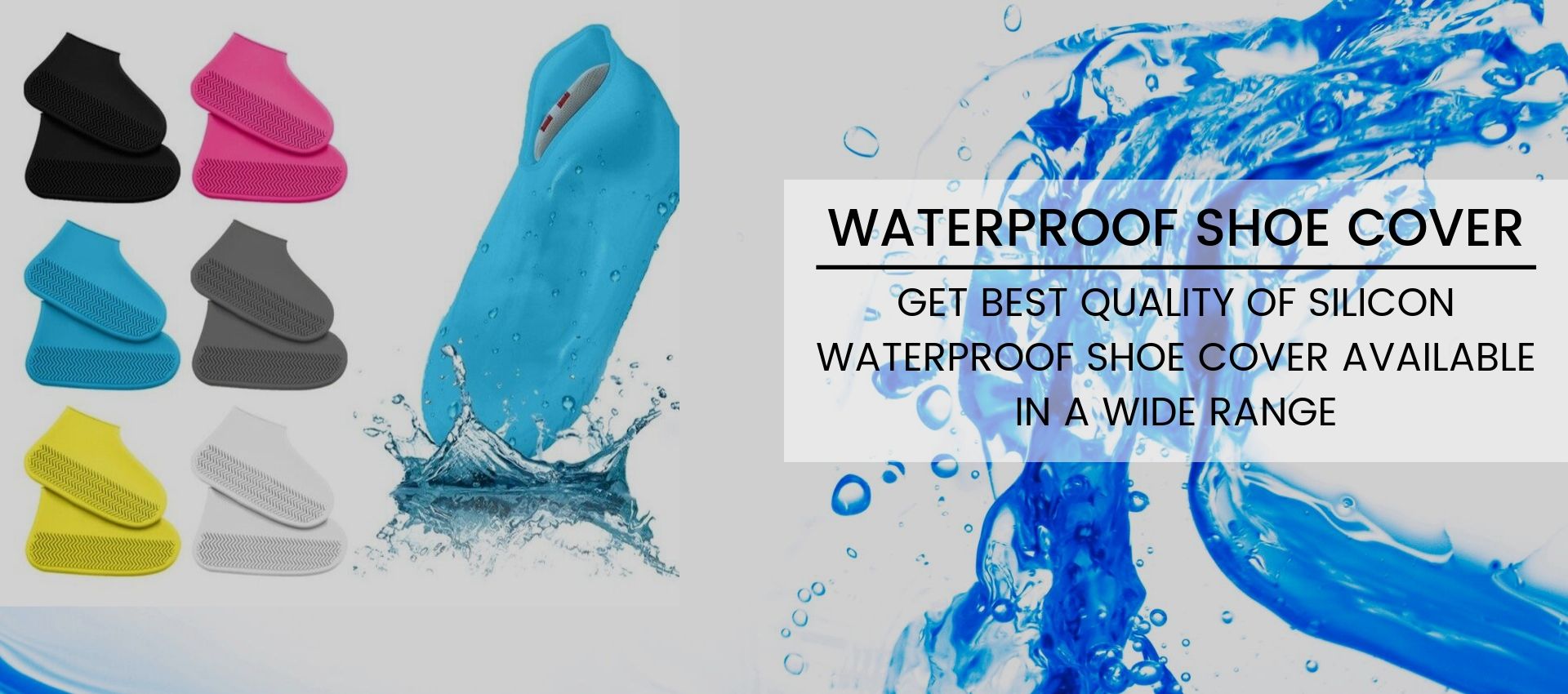 !! BUY SILICON WATERPROOF SHOES COVER !!
"Waterproof shoe covers and boot covers are designed to keep floors and carpets clean and dry. Made from slip-resistant, textured copolymer plastic for the traction you need to stay grounded. Ideal for construction workers, handymen, plumbers, and for general work."
!! QUITE VERY EASY TO WEAR !!
They're also quite easy to get off your shoes once you're done needing them. They're completely reusable and easily cleaned. Just roll them up and stick them into your bag.
!! WATERPROOF GRIP !!
These shoe covers are engineered with water-resistant material to protect your beloved shoes from rain, slush, and snow.  
WATERPROOF SHOES COVER
"The waterproof silicone shoe covers come in small, medium, or large sizes to fit most standard shoe sizes. The small is meant for kid's shoe sizes 12.5 - 2.5, the medium is meant for women's shoes 4.5 - 9.5, and the large is meant for men's shoe sizes 8.5 - 11.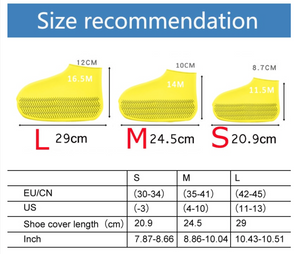 !! FLEXIBLE SIZE & COMFORT !!
Flexible Size - Our shoe covers have only a size (Large: 11.42 inches) for most people, flexible stretchable silicone protective shoe covers to fit the size of ordinary adult men and women, keeping feet comfortable. Please purchase the product reasonably according to your own situation.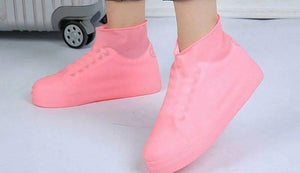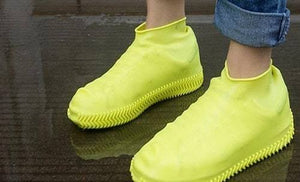 !! PORTABLE - EASY TO CARRY !!
Easy to Carry and Wear on & off - High elastic silicone shoe cover can be flexibly stored in a wallets or bags, not occupy space, easy to carry. Stretchy material fits all people shoes, easy to put on and remove, you can feel safe even against sudden rain.
Subscribe to our newsletter
Promotions, new products and sales. Directly to your inbox.